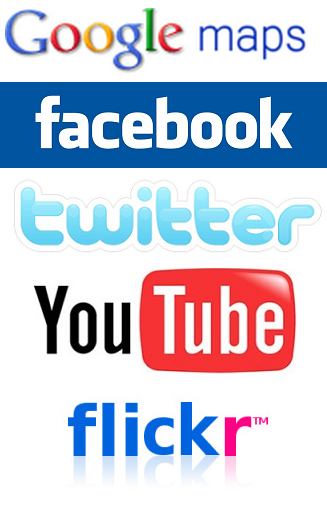 Some web platforms that provide APIs to access their data and services.
Web Mashups are web applications and web sites that combine data and functionality from two or more sources. From exploring Craiglist housing listings in Google Maps, to accompanying Twitter haiku verses with Flickr photos, to visualizing community health status indicators accross the country, there is no limit to the kind of informative, educational, or entairtaining web mashups one can build.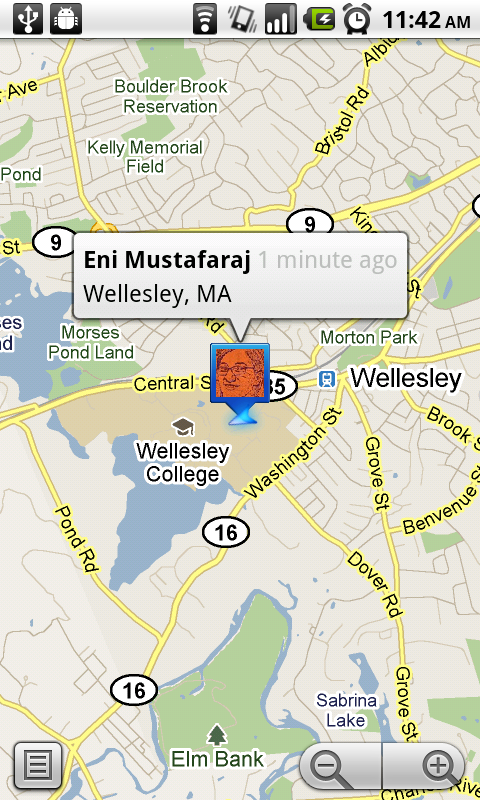 Location of instructor displayed on Android phone's Google Maps
In this course, we will learn how to build web mashups. This includes learning how to automatically access data and web services such as Google Maps, Facebook, Twitter, data.gov, and others; learning about data representation formats such as JSON or XML; learning about scripting languages such as Javascript and Python, which can be used to manipulate data and web pages; learning about hosting web applications in frameworks such as Google App Engine; and bringing everything together with HTML and CSS.
We will also be reading about topics such as open platforms, copyright and creativity on the Web, privacy of user data, from the following books:
The future of the Internet and how to stop it
Remix: Making art and commerce thrive in the hybrid economomy
Cognitive Surplus: Creativity and generosity in a connected age
Prerequisites: any of the CS 100 level courses: CS110 or CS111 or CS112 or CS114.
The class will meet 3 times a week: Tu, Wed, Fri from 11:10 - 12:20.