Our Misadventures
---
We haven't had time to fully document our adventures and misadventures in building this robot, but here are some ideas and pictures of what's to come:
The fire in the bathroom...
The shaving cream carnage...
Did you know that the propellant for shaving cream is propane? And did you know that if you get down to the very end of the can, a significant amount of propane comes out along with the shaving cream? Amazingly, enough propane is in the stream of shaving cream to be able to see the blue flame of propane burning...
I managed to cover the robot in shaving cream (couldn't get the pushing mechanism to stop pushing!) and had to disembowel much of it to get it cleaned. Moral of the story: when testing the shaving cream, take all the expensive electronics off the robot first. (no damage was actually done... just a fright. :)).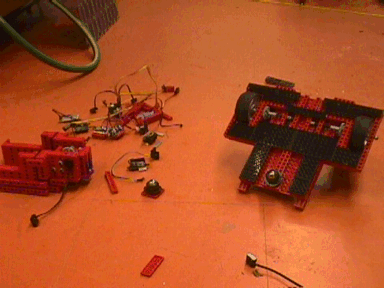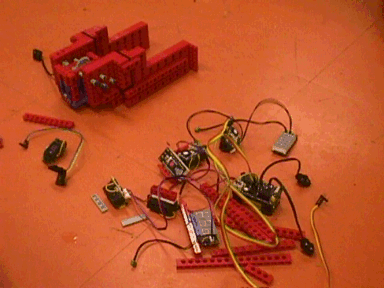 more mess: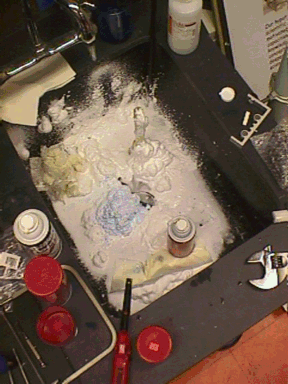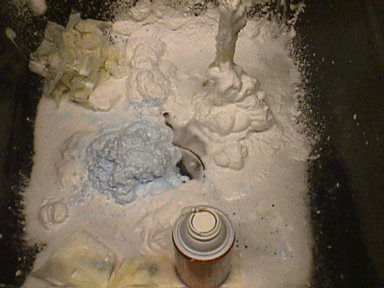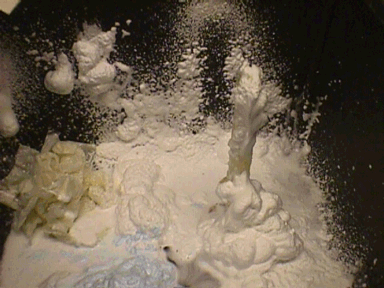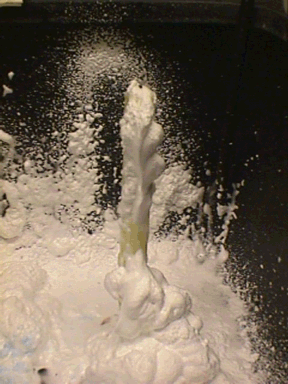 Robot Home
Introduction
Final Robot
Structural Design
Navigational Systems
---