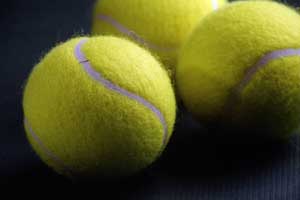 Erica Fitzhugh hhhhhhhhhRoshni Kapadia
TENNIS THE MENACE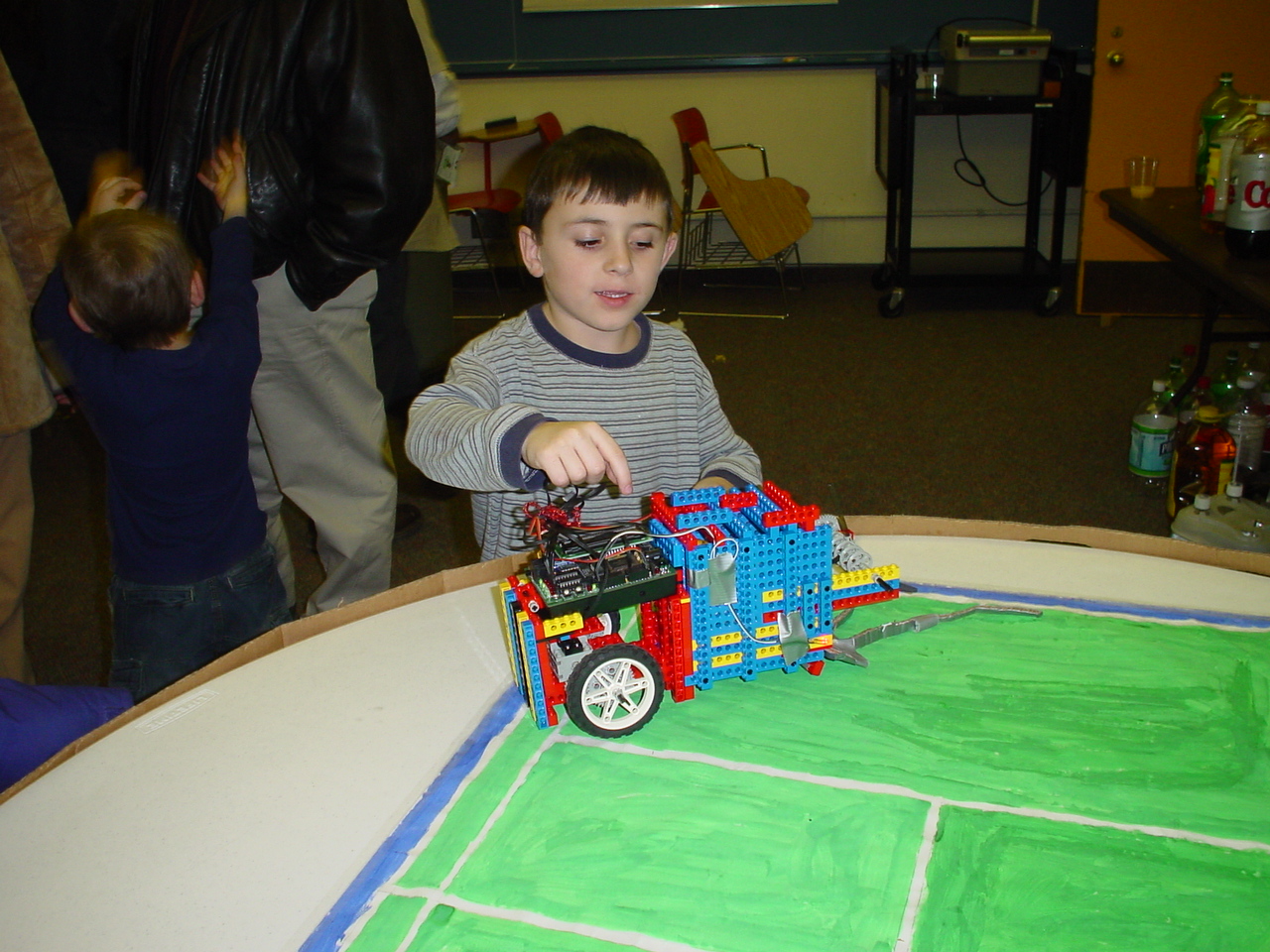 WE JUST TOOK YOUR LAST EXCUSE. GET ON THE COURT.
With its motor-powered thrasher Tennis the Menace will clear your court of all those pesky tennis balls that seem to go just about everywhere. TTM sweeps the court, getting at every nook and cranny, sweeping tennis balls into its storage bin. Removing the balls is almost as easy as watching TTM pick them up for you; simply lift the rear end off the ground, tipping the front end towards your permanent ball storage, and the balls will slide out.
See TTM in action:
TTM From Vision to Reality
Our TTM is a prototype. In reality, TTM is twice as large and thrashes in tennis balls instead of ping-pong balls.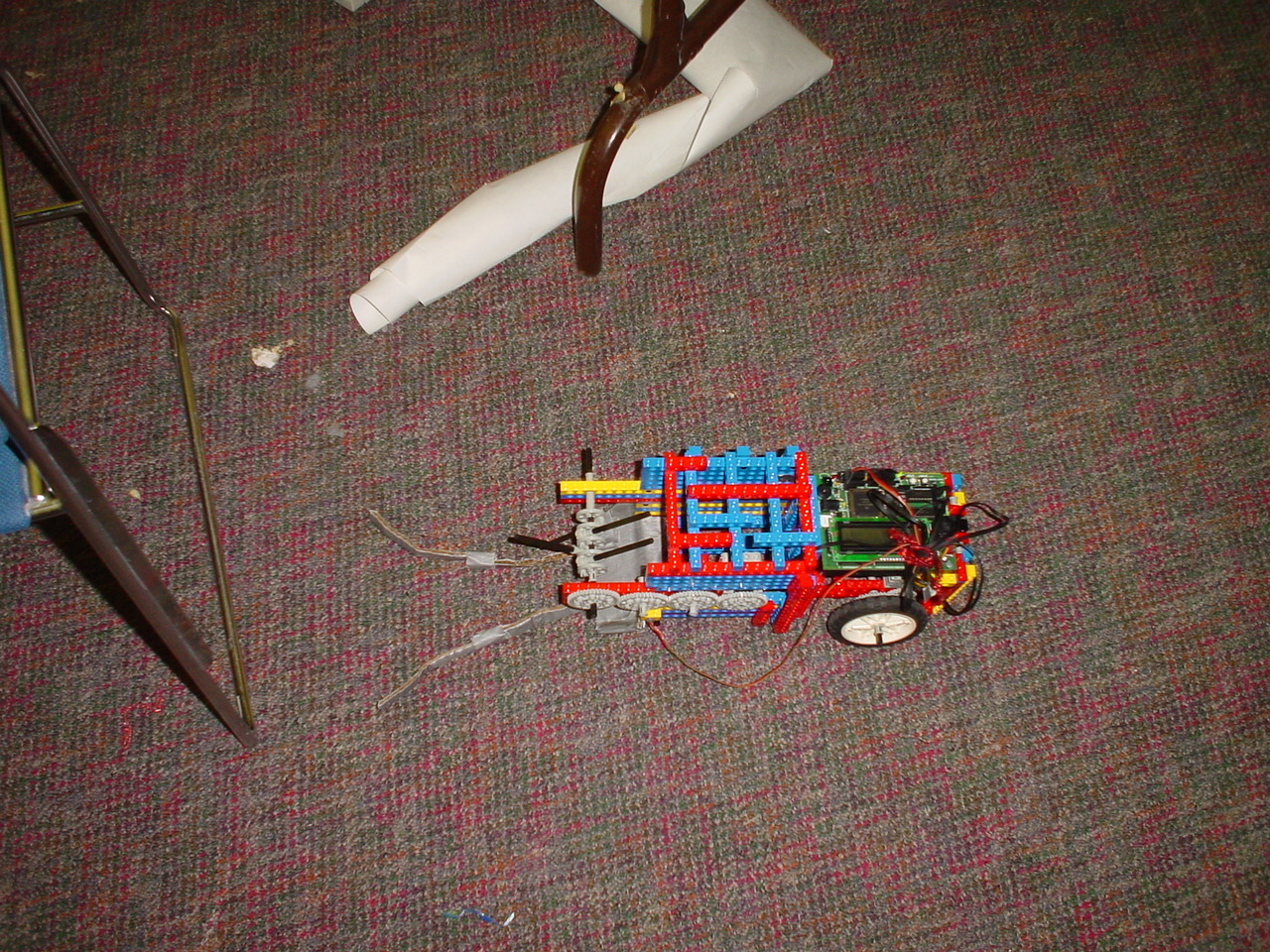 gggggggg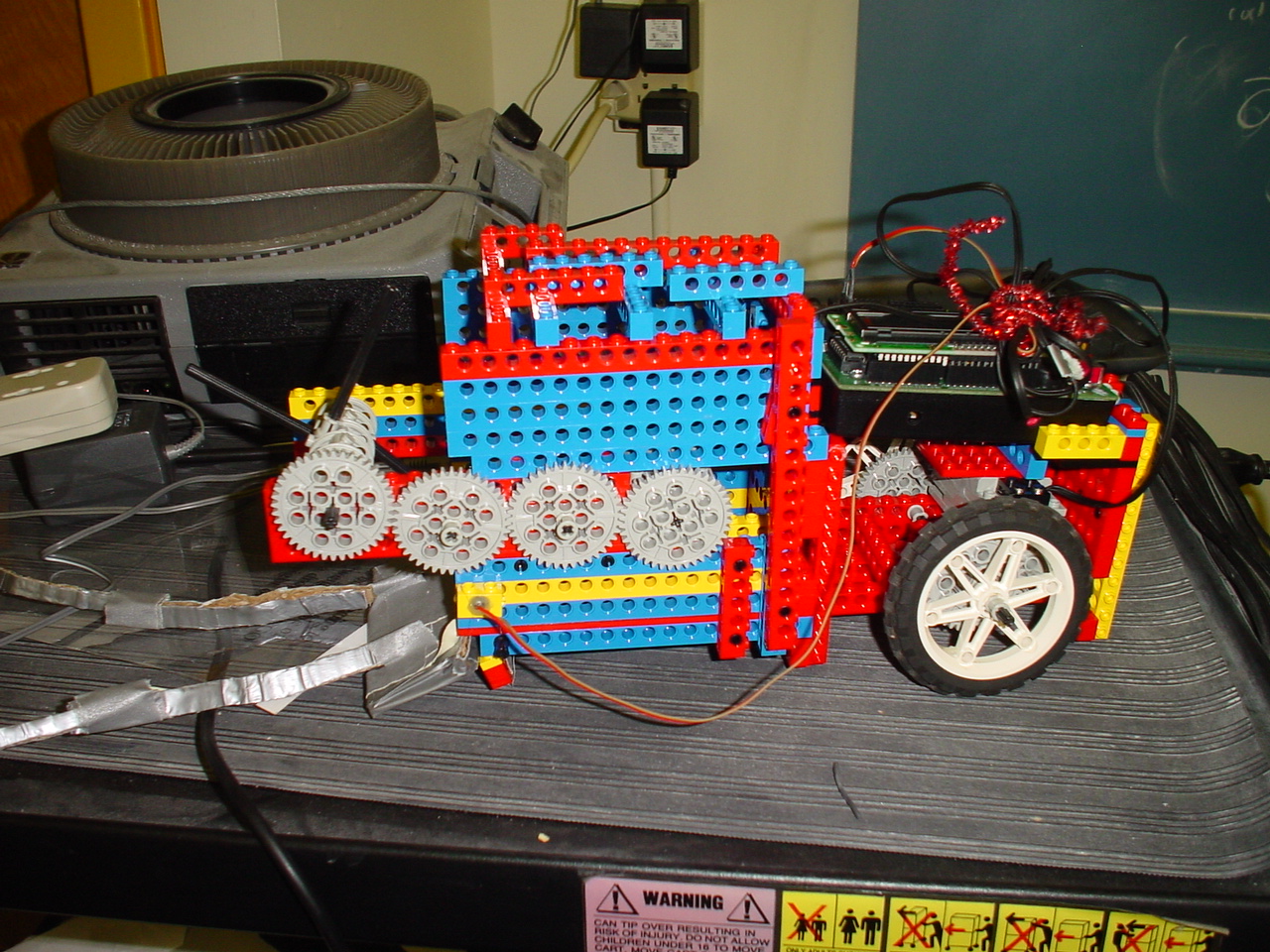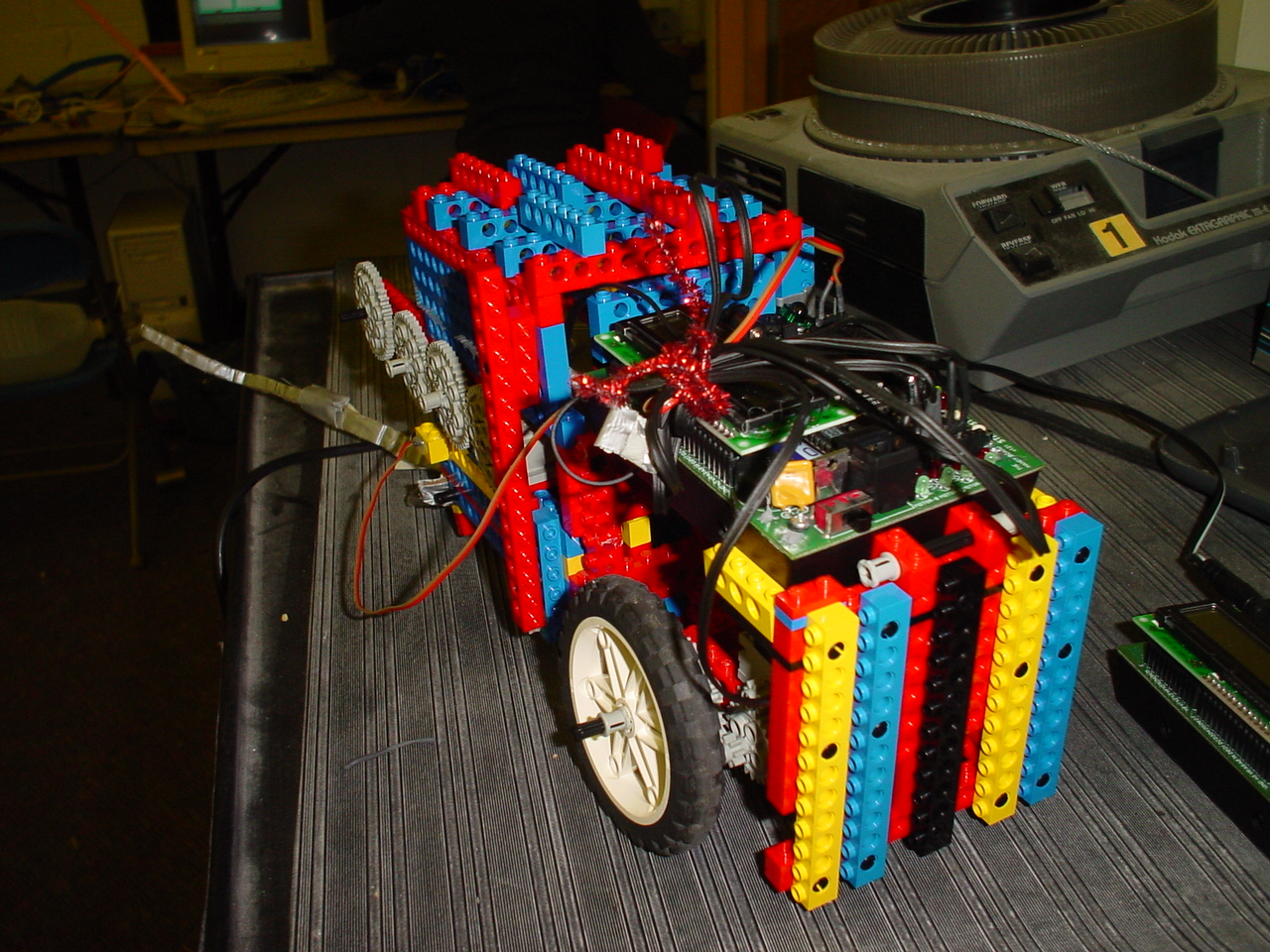 The Tennis Court: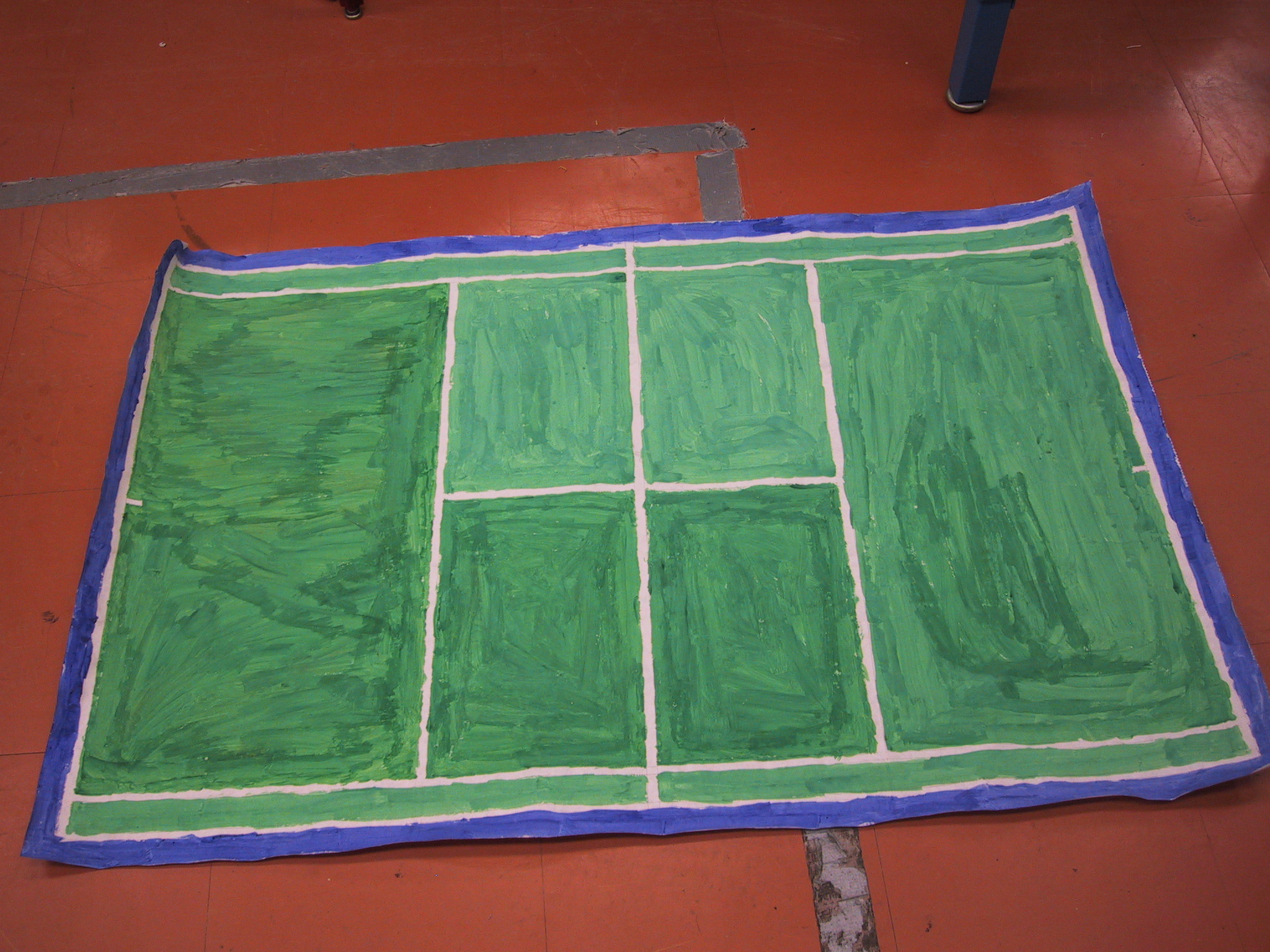 From the Exhibition:
Going into the exhibition, we were absolutely certain our stall would be one of the 'dry and boring' exhibits; afterall, our project was aimed at practicality! We had no fur, no candy, no googley-eyes, no other bells and whistles to entice little children's attention. However, to our surprise, TTM was a hit. 'Feeding the machine' ping pong balls became an attractive sport for children and adults alike. Moreover, since our program for TTM to sweep the circular table the tennis court was on did not work, catching TTM and turning it around became interactive for everyone involved, including its creators. Here are some pictures of all the fun: