Pictures of our Odyssey...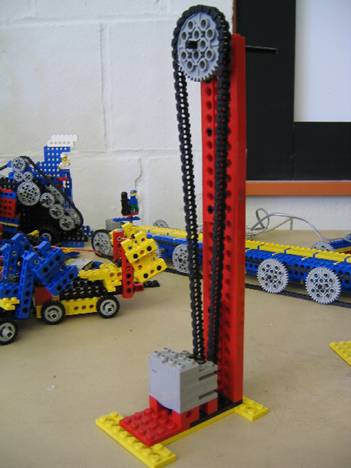 The mechanism for our congratulatory flag.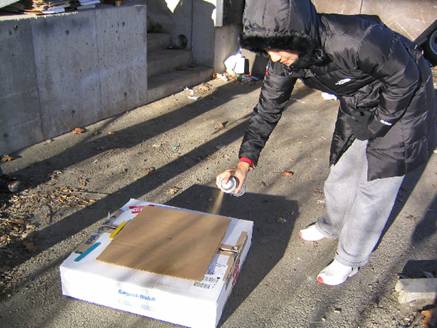 Jen sprays the cardboard with gold paint.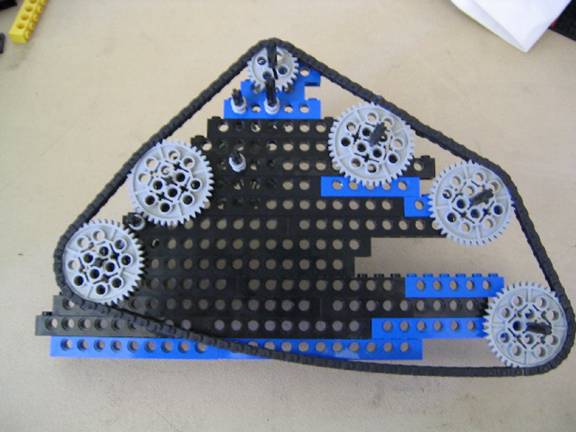 Wen Yi's prototype for a mountain track.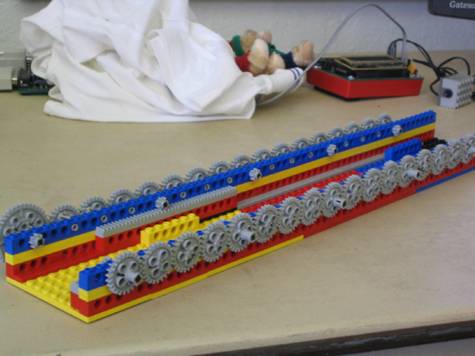 Debbie's prototype for a horizontal track.
The base for Jen's tower.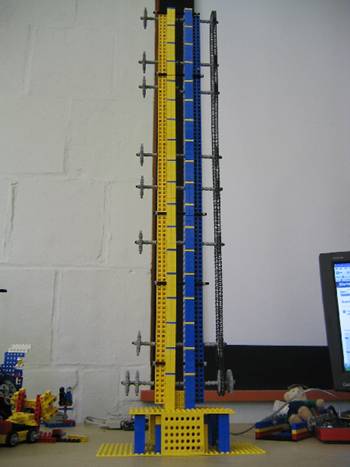 Straight view of the tower.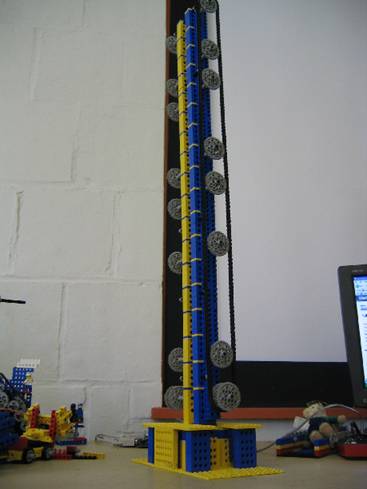 Side view of the tower.
Aerial view of the finished tower with attached strings.
The teddy bears are finally attached to the tower!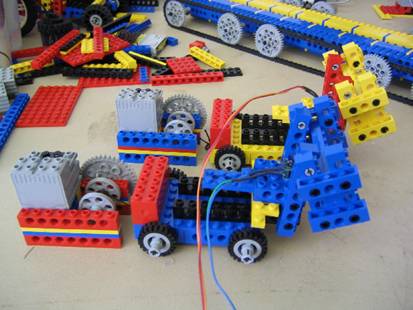 The preliminary target cars.
Final version of the reels and the moving targets.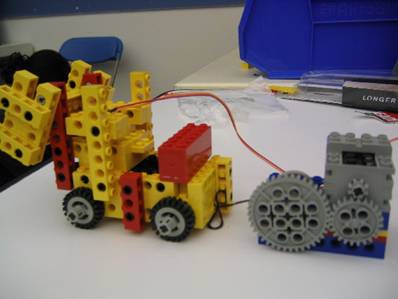 Side view of the reel and the yellow car.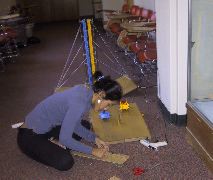 Jen attaches cardboard to hold the touch sensors for the target cars.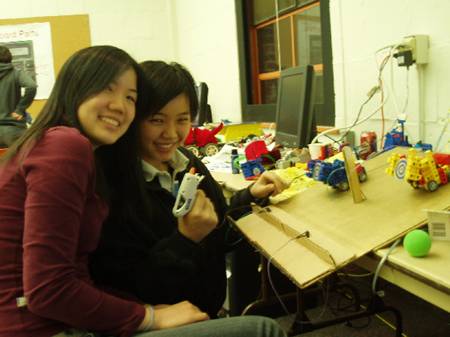 Debbie and Wen Yi pose with the glue gun, our best friend.
The teddy bears watch as one of the targets moves down the slope.
Smaller view of the finished project.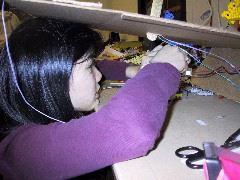 Debbie works on organizing the wires.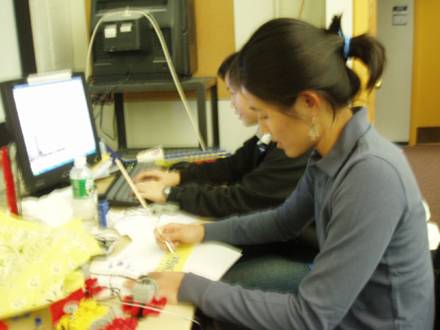 Wen Yi and Jen work on the project.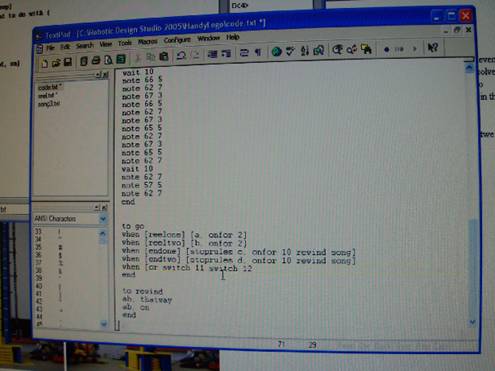 Part of our code…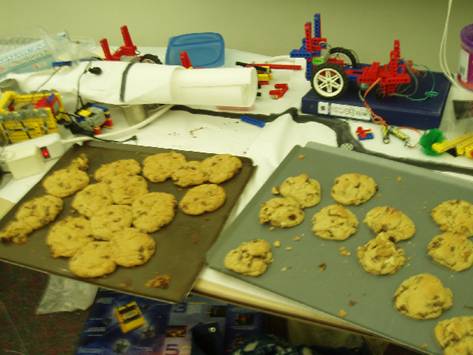 We decide that it's time for a little snack. Fresh-baked cookies~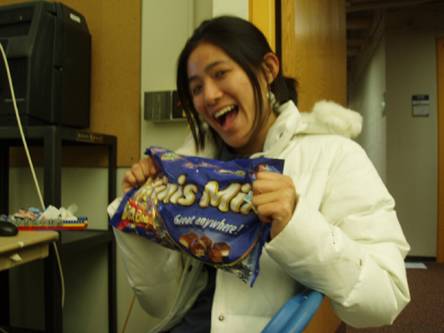 Jen's excited at the candy for our exhibition.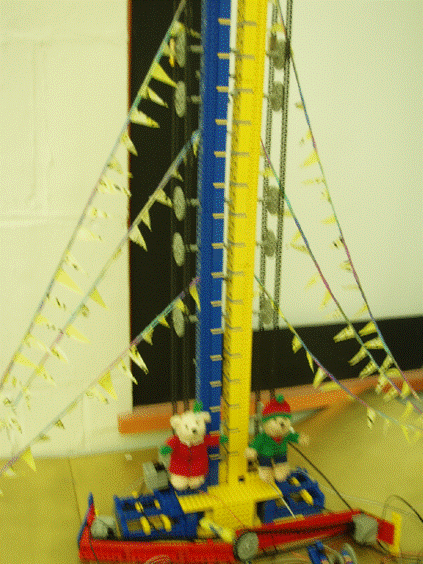 Our finished project!