Përshëndetje! (Hello!)
I am an Assistant Professor of Computer Science at Wellesley College in Wellesley, MA, USA. Wellesley College is a women's liberal arts college, and I love teaching here, because I can contribute in educating the women who will change the face of computational technology. To learn about the courses I teach, visit the teaching page. I study web-based, socio-technical systems, and currently I'm interested in the problem of assessing the credibility of online sources. Visit the research page to learn more. During my time at Wellesley, I have been fortunate to work with a large number of extremely talented and creative Wellesley students. Their thirst for knowledge and curiosity about everything inspires me.
Due to the current political situation, I feel it's important to state that I'm proud of being an immigrant (as there are several of my colleagues in the CS department). I came to the States in 2007, as you'll read in the about me page. Finally, extras.
I am in the editorial board of The Spoke, an Albright Institute faculty initiative. Please get in touch if you would like to contribute to The Spoke.
If you are a Wellesley student, who would like to talk with me, feel free to book an appointment slot (or more) in my Calendar page.
Department Photo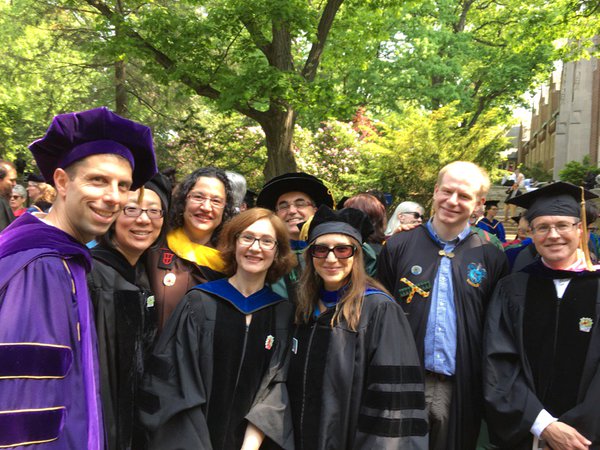 News
September 30, 2017
Wellesley Daily Shot wrote about the Mellon innovation grant and described our work in CS 111.
August 15, 2017
Published a Medium post titled: Presidents in the Klan? SEO techniques to hack history.
August 10, 2017
Wellesley Daily Shot wrote about my recent research.
August 1, 2017
Published a Medium blog post titled: The fake news story that fooled even Maggie Haberman.
July 28, 2017
My summer research students, Emma Lurie '19 and Khonzoda Umarova '20 won the best CS/Math poster prize. Emma was also interviewed for the Daily Shot.
July 21, 2017
Published a Medium blog post titled: Are Women Evil? Hacking Google's earch results.
What's in a word?
The Albanian greeting Përshëndetje has as root the word shëndet, which means health. The entire word: për-shëndet-je means: "to your health". I agree, it is a bit too formal, and also too long to say. My favorite one is the greeting: tungjatjeta, for short: tjeta ("je" is pronounced as "ye" in "yes" in Albanian). It means may you live longer (t'u-ngjat-jeta). The greeting words in a language tell so much about a people's culture.
What I'm reading?
Algorithms to live by: The Computer Science of Human Decisions by Brian Christian and Tom Griffiths.
The Fifth Season (The Broken Earth Book 1) by N. K. Jemisin. She is the first black woman (and black author) to win a Hugo Award for Best Novel. Reading this book was part of my plan to read all books nominated in the category of Best Novel in 2016. I've already read Seveneves by Neal Stephenson, Ancillary Justice by Ann Leckie (which won in 2014 and is the first in a series including Ancillary Sword (2015) and Ancillary Justice (2016) [yet to read]), and The Cinder Spires: The Aeronaut's Windlass by Jim Butcher. I still have to read Naomi Novik's Uprooted. Although I'm only seven chapters in The Fifth Season, it is by far the best book of all the ones in this category.