G-nome Surfer: Enhancing Scientific Discovery through Reality-Based Interaction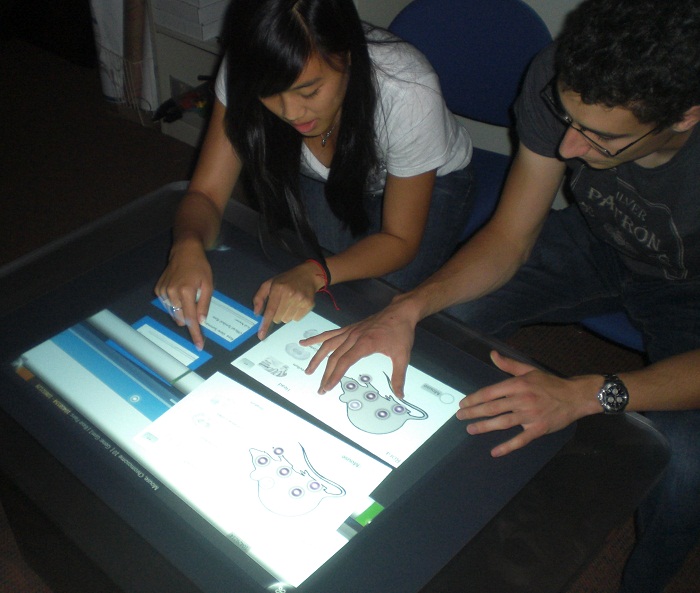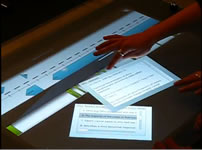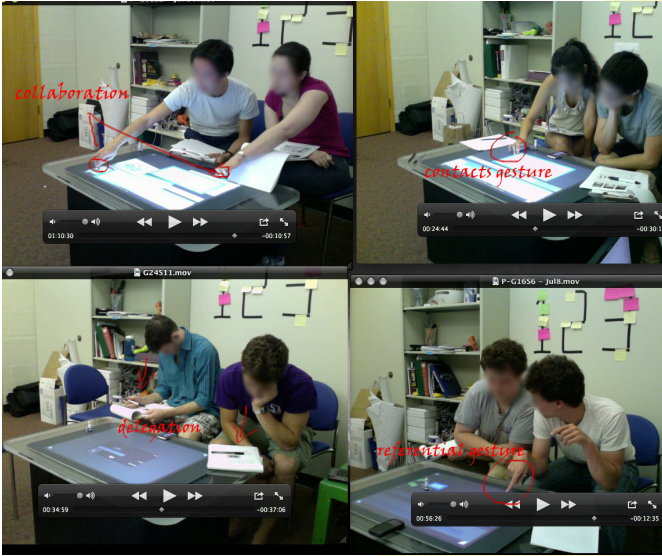 Team:
Orit Shaer, Megan Strait, Consuelo Valdes, Michael Lintz, Taili Feng, Heidi Wang, Catherine Grevet, Chloe Fan, Sarah Elfenbein, Guy Kol
Publications:
Media:
Project Brief:
In this National Science Foundation-funded project, we will design, develop and evaluate G-nome Surfer, a tabletop user interface for collaborative exploration of genomic information. G-nome Surfer will be designed to facilitate collaborative, immediate and fluid interaction with large amounts of heterogeneous genomic information. It will lower the threshold for using advanced bioinformatics tools and will reduce the syntactic mental workload associated with bioinformatics tasks.
The main research question this project attempts to answer is how tabletop reality-based interaction can support collaborative research and facilitate new discoveries. Specifically, we address two questions: What is the key computational functionality required to enable an effective use of a tabletop reality-based interface for genomic research? And, can reality-based interface improve users' workflow and facilitate the development of new biological insights?
The outcome of this project will contribute to four areas of current research:
Tabletop and tangible human-computer interaction
Visualization of large scientific databases
Computer supported collaborative learning
Usability guidelines for bioinformatics tools
Video